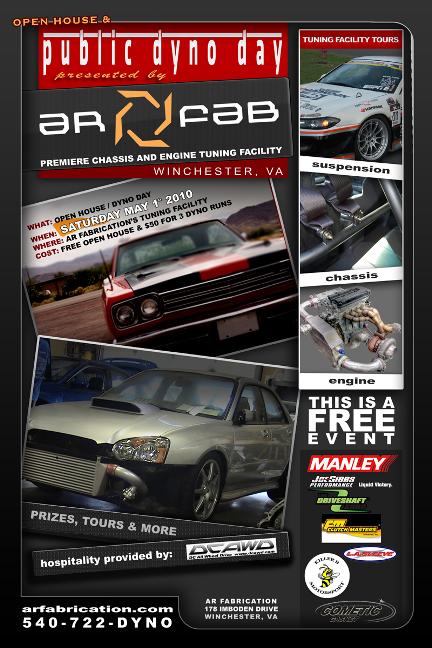 Welcome one and all to the Ar Fabrication day with hospitality (Shade, some chairs etc) provided by us, DCAWD.
Ever wanted to dyno your car? This is your chance! 3 Dyno pulls are $50!!! Great for giving yourself a baseline or seeing how far your mods have taken you! Even if you're not going to dyno a car, come up and enjoy the day with us!
Address:
Ar Fabrication
178 Imboden Drive
Winchester, VA 22603
Phone: (540) 722-3966
Time: Starts around 9AM and goes till we run out beer!
Dyno List:
1.) Sabre
2.) ?Complacent?
3.) Mr Kleen
4.) Chicken n waffles
5.) Drwrx
6.) Raven
Coming but not dyno'ing:
1.)